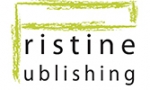 Pristine Publishing is an award winning design print publication focusing the insights on entrepreneurship, art, design and lifestyle titles with a refreshing aspects and contemporary edge. An envoy between 'east and west' publications, we showcase Asian culture to the world while importing cosmopolitan creativity into our home region.
Pristine Publishing services includes the stages of the development, acquisition, copy editing, editorials, graphic design, production and printing.  Pristine Publishing publishes ecoMode magazine, which is an eco-lifestyle magazine as well as entrepreneurial books (SOE) which covers a mini-biography and practical success stories of Singapore's movers and shakers in the business industry.
Spirit of Enterprise (SOE)
SOE book publication covers a mini-biography, practical stories and guidance on entrepreneurship based on interviews conducted with successful Singaporean entrepreneurs. Books are distributed in all major bookstores, National Library Board, schools and educational institutions in Singapore. Pristine publishings is also glad to have received the prestigious "Singapore Design Award" awarded to our SOE publication "The Heart of Success" (the first image on the left).